"Rachel Izen plays a matriarchal Mrs Brice, with her impressively   energetic rendition of Who Taught Her Everything She Knows"

 "Adding to the laughs with a nice line in New York humour, Rachel Izen as Fanny's battle-axe  mother is a stern yet caring creation." 

"Rachel Izen (Mrs Brice) played the Jewish matriarch with both tenderness and a firm hand. Izen reminded me of Meryl Streep."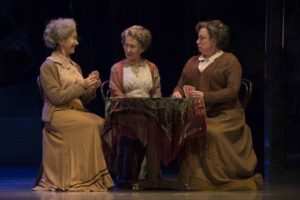 ---

"You understand every last word from Rachel Izen's droll Mrs. Brill"
"Rachel Izen makes a vivid Mrs. Brill, the Banks' housekeeper
Rachel Izen was outstanding as the loyal and cantankerous family maid
– Indianapolis Examiner
Rachel Izen as the housekeeper Mrs. Brill and Dennis Moench as her sidekick Robertson Ay provide even more comic relief.
Standouts in a uniformly fine cast include Rachel Izen and Dennis Moench, who bring a touch of Laurel and Hardy to their comic turns as servants Mrs. Brill and Robertson Ay
---
The performance of Rachel Izen as 'Felicia Gabriel' brings an operatic quality to the show as her powerful voice reaches the deepest recesses and she is the perfect foil for the darker, sensual Van Horne
Rachel Izen is perfect as battleaxe Felicia
"The disapproving and overbearing matriarch of the town, Felicia Gabriel, is brilliantly played by Rachel Izen. Strutting about the stage like a sergeant major she is a real trouper, especially the near-operatic heroic diatribe at her husband – a key moment in the musical, not least because he kills her, then kills himself!
Rachel Izen was brilliant in Act Two's 'Evil,' letting rip with a great voice before expiring…
superb cast, typified by Rachel Izen, as town busybody Felicia Gabriel, whose exasperated rendition of Evil provided a spine-tingling moment.
Rachel Izen is superb as Felicia Gabriel, Van Horne's nemesis and plays the character with humour and gusto. She leads the cast in a rip roaring 'Dirty Laundry' and her chemistry with husband Clyde (James Graeme) balanced humour and tragedy, as they were trapped in a doomed marriage
---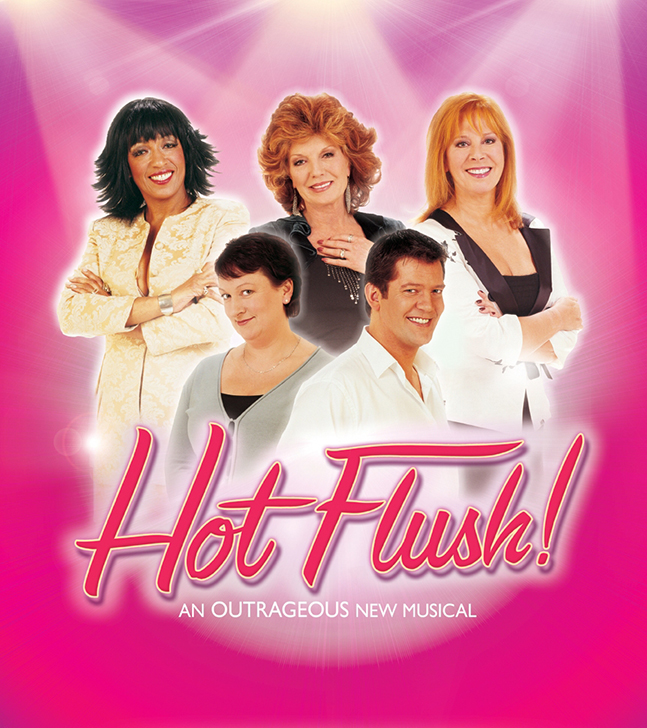 The hilarious Rachel Izen plays Jessica
Special praise goes to Rachel Izen playing the part of Jessica whose 'Clothes Horse Lament' made me almost cry with laughter.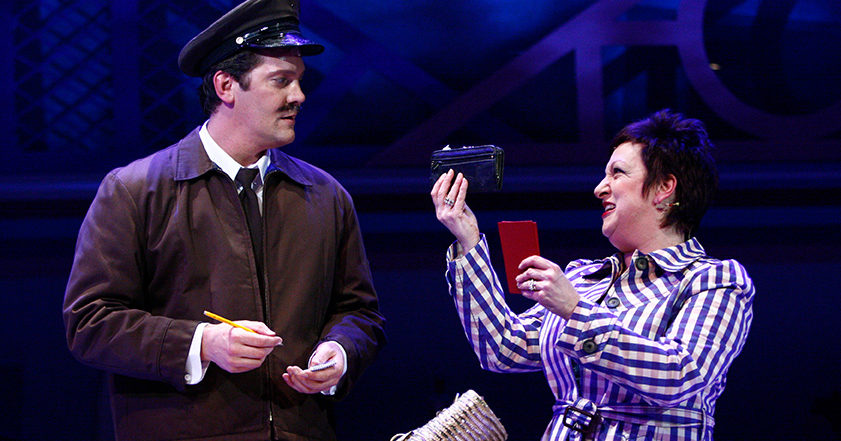 ---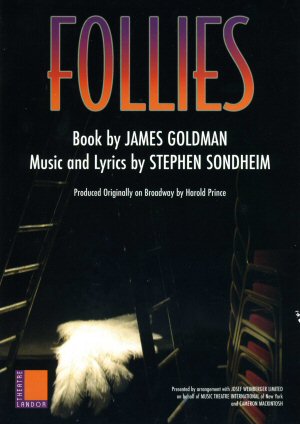 Rachel Izen makes a notably strong impression with her vibrant Hattie, who, as a wonderful touch, lets her handbag fall to the floor at the climax of her rendition of 'Broadway Baby.'
Rachel Izen turns up the throttle with a storming version of 'Broadway Baby'
– Pink Paper
Rachel Izen made 'Broadway Baby' sparkle